What is Wizbiz Games?
Wizbiz Games is an indie board game company from Calgary, AB. Their first full game is called Wizlords in Space: Cosmic Card-tastrophe!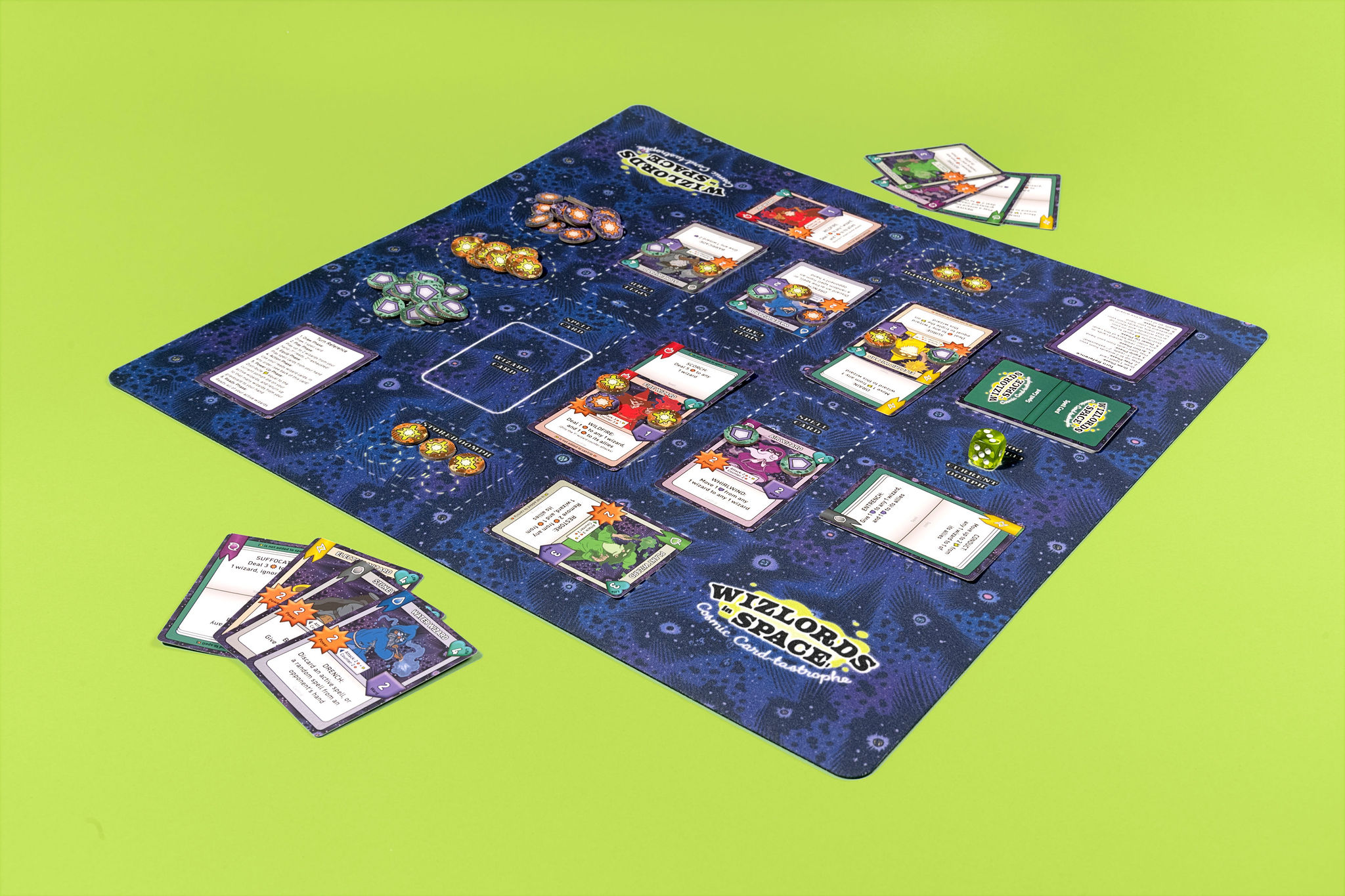 It was funded on Kickstarter in September 2022 and shipped to backers in February 2023! You can check out the Kickstarter campaign page for more info here.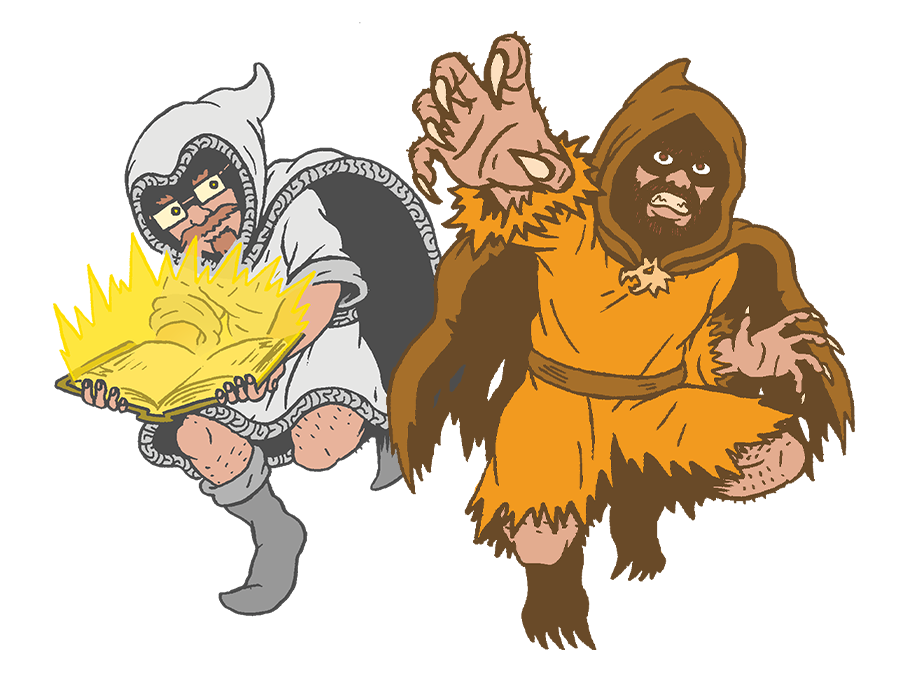 Wizbiz Games is made up of Zach Schuster (left) and Lukas Van Dyke (right). When not designing games, they are actually powerful wizlords (in space).